– Partners –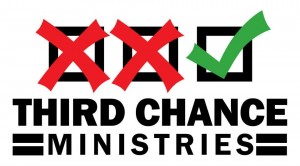 Third Chance Ministries (3CM) is a Christian organization that identifies, develops, sends, and supports missionaries to urban areas of profound need in Southside Virginia. We believe that the best way to care for the homeless, near-homeless, impoverished, and addict communities is by supporting missionaries who are deeply invested in their particular areas of profound need as they build intentional, Christian communities around themselves. By supporting the leadership of these communities, 3CM enables these communities to spend 100% of their own donations on direct ministry, service, evangelism, and discipleship.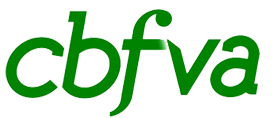 Cooperative Baptist Fellowship of Virginia joins national CBF, based in Atlanta, Ga., in a mission to connect free and faithful Baptists in Virginia as they discover and fulfill their God-given mission.
OUR MISSIONS…Connecting free and faithful Baptists in Virginia as they discover and fulfill their God-given mission.
OUR VISION…is being the presence of Christ in the world.
OUR MINISTRY AREAS…Mission, Formation, Innovation

Here at First Baptist Church, we are a community of individuals who come together as one for the service of God in mission and in ministry. Our warm fellowship is marked by its reverent worship and heartfelt relationships with one another and our community. The doors of our church are open wide to any and all who seek such a place of belonging.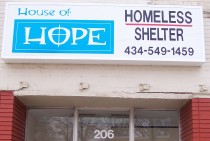 Danville House of Hope proudly welcomes your friendship and support for the "House of Hope" homeless shelter. The facility serves homeless people from any gender, race, young or old in the City of Danville, Pittsylvania County, and Martinsville.

Founded in 1826, First Presbyterian Church was the first organized congregation in Danville. Our sanctuary and offices are located at 937 Main St, next door to the Sutherlin Mansion and Museum and a few blocks west of downtown. On Sundays, Sunday school groups meet at 9:45 AM and worship services are at 11:00 AM in the sanctuary.  Other weekly events include our Saturday community lunch program, which begins with a Bible Study at 10:40 AM followed by lunch at 11:30, and Alcoholics Anonymous, which meets in the gymnasium each day at various times.
---
Our Favorite
Local Organizations and Businesses:
Danville House of Hope: Danville House of Hope proudly welcomes your friendship and support for the "House of Hope" homeless shelter. The facility serves homeless people from any gender, race, young or old in the City of Danville, Pittsylvania County, and Martinsville.
Habitat For Humanity: We are a nonprofit, ecumenical Christian ministry founded on the conviction that every man, woman and child should have a decent, safe and affordable place to live. We build with people in need regardless of race or religion. We welcome volunteers and supporters from all backgrounds.
God's Storehouse: God's Storehouse is a private, non-profit organization that collects, stores and distributes large quantities of food to the poor, the elderly, and children.  The project was established in 1987 by a group of area churches dedicated to serving the underprivileged in the most efficient and cost-effective manner possible.  To date, 100 congregations of various denominations in Danville and Pittsylvania country have joined together in creating God's Storehouse, with more joining every day.
God's Pit Crew: God's Pit Crew is a non-profit, faith based, group of over 300 volunteers who wish to serve others in their time of need.  The mission of our disaster relief team is, with God's help and direction, to fill needs and bring healing to hurting people.  One goal is to teach and demonstrate Service, Teamwork, and Self-esteem into the lives of young people.
The Free Clinic of Danville: The Free Clinic of Danville is dedicated to the belief that everyone should have access to health care services. Our mission is to provide primary medical care to US citizens of Danville and Pittsylvania County who do not have the resources to obtain these basic health care needs.
The Spin Bike Shop: Spin Bike Shop-A place to have fun, hang out and ride! Mixing "Old School" with new school to create a quality biking experience for all ages. Spin Bike Shop will provide an ultimate life long biking experience through High quality Sales, Service, Rentals and Bicycle storage with customer service our highest priority.
Main Street Coffee Emporium: At Main Street Coffee Emporium, you get such fast, friendly service that you will feel like a regular customer after just one visit! The only coffee roasting company in town, you can get the freshest coffee, espresso, latte and many other coffee and fruit smoothie drinks, teas and coffee beans whole or ground.
National/International Organizations and Businesses:
Cool People Care: CoolPeopleCare exists to motivate and educate people in order to mobilize them to change their worlds. Our underlying philosophy that guides all we do is: We believe in the power within every human being. To this end, we do not discriminate based on gender, ethnicity, race, religion, creed, sexual orientation, nationality, physical ability, or past. We believe in the power within every group of human beings. To this end, we support those groups of people who are trying to bring about local change by encouraging open and honest dialogue, tireless and nonviolent action, and dedicated and inclusive leading. We believe in the power within every healthy community. To this end, there is no problem we will not try to solve, no population we will not try to reach, and no help we will not try to bring. We believe in the power within every meaningful society. To this end, we will tell the stories that need telling, address the issues that need addressing, and change the things that need changing.
SERRV: SERRV is a nonprofit organization with a mission to eradicate poverty wherever it resides by providing opportunity and support  to artisans and farmers worldwide. Your purchases give you the chance to have a direct impact on our global market's great injustices: the inequality in income and quality of life for people living in developing countries. With your help, SERRV becomes a powerful tool for putting right the imbalance in the world.
K-Love Radio: Vision: To communicate the Gospel through mass media, leading as many people as possible toward salvation and spiritual growth. Mission:To effectively communicate the Gospel message to those who don't know or fully understand it, through full-time contemporary Christian music and short educational elements over radio and the Internet-using modern day language and the highest professional standards.
Heifer International: Heifer's mission is to work with communities to end hunger and poverty and care for the earth. By giving families a hand-up, not just a hand-out, we empower them to turn lives of hunger and poverty into self-reliance and hope. With gifts of livestock and training, we help families improve their nutrition and generate income in sustainable ways. We refer to the animals as "living loans" because in exchange for their livestock and training, families agree to give one of its animal's offspring to another family in need. It's called Passing on the Gift – a cornerstone of our mission that creates an ever-expanding network of hope and peace.
Hands and Feet Project: Our Mission: Hands and Feet Project exists to care for orphans and abandoned children of the world with the love of Christ. Our Vision: To raise a generation of orphans who will grow into men and women who will have a relationship with Christ and be leaders in their communities.  It is also our vision to give people from our country the chance to experience the mission field and therefore be changed for the better.
God's Politics: Our mission is to articulate the biblical call to social justice, inspiring hope and building a movement to transform individuals, communities, the church, and the world. Sojourners ministries grew out of the Sojourners Community, located in Southern Columbia Heights, an inner-city neighborhood in Washington, D.C. The community began at Trinity Evangelical Divinity School in Deerfield, Illinois, in the early 1970s when a handful of students began meeting to discuss the relationship between their faith and political issues, particularly the Vietnam War. In 1971, the group decided to create a publication that would express their convictions and test whether other people of faith had similar beliefs.
Advent Conspiracy: Worship Fully: It starts with Jesus. It ends with Jesus. This is the holistic approach God had in mind for Christmas. It's a season where we are called to put down our burdens and lift a song up to our God. It's a season where love wins, peace reigns, and a king is celebrated with each breath. It's the party of the year. Entering the story of advent means entering this season with an overwhelming passion to worship Jesus to the fullest.
Musicians, Artists, and Authors: